Position: Home > Product > SHEEP FARMING EQUIPMENT > Veterinary instruments for sheep
Product Description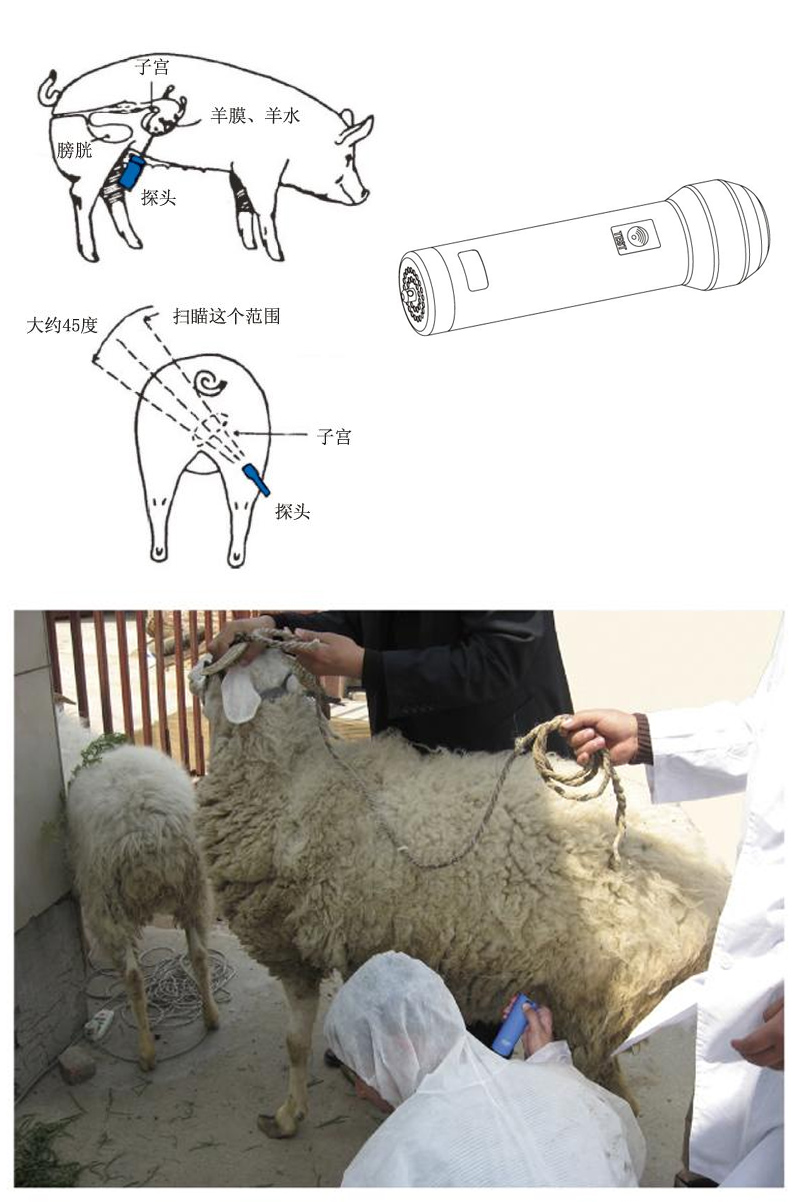 Sheep pregnancy ultrasound scanners tester
Sheep pregnancy ultrasound scanners tester is an instrument which can emit and receive ultrasound waves. When the emitted ultrasound waves travel into the body of the sow and the goat, the echo reflect to the receiver.
The uterus of sow and goat will be full of amniotic fluid during pregnancy, so Pregnancy Test Instrument distinguishes the receive echo response from the amniotic fluid, according to the different sounds made by Pregnancy Test Instrument to determine whether the sow and goat are pregnant or not.

Technical specifications
1. Battery: 4pcs (1.5V)
2. Rated power: ≤400mW
3. Dimensions: 180×50×50mm(L×W×H)

Main functions
Use sound and light of two states to feedback, applied to different environments.
Test Pregnancy Instrument is waterproof.
Using indicator
| | | | |
| --- | --- | --- | --- |
| S/N | Prompt sound | Indicator light | Status |
| 1 | a short sound "tick" | Flashing once Instrument normal | fully charged |
| 2 | Intermittent "tick ... tick ..." sounds | Intermittent flashing | Good contact, not pregnant |
| 3 | Continuous "tick, tick ..." sounds | Continuous flashing | Pregnant |
Technical Parameters
| | |
| --- | --- |
| Model | YL 2103 |
| Size | 180*50*50mm |
| Material | Plastic shell |
| Voltage | 4*1.5V |
| Power | <400mW |
| Weight | 0.32kg |

Please fill in your procurement needs and contact information