Position: Home > Product > SHEEP FARMING EQUIPMENT > Sheep wool cutter
Product Description

Electric sheep shearing clippers
This Electric sheep shearing clippers with compact structure, beautiful modeling, light weight, small vibration, and comfortable handle, flexible operation and reliable, easy maintenance, low noise characteristics, is suitable for both the individual , also suit to organize mass cut hair, and suitable for life, ripe fur and brush the cut. Sheep wool cutting machine is suitable for shearing wool,dog, cattle, horse etc.
Product features of Electric sheep shearing clippers
1). Strengthened nylon body.
2). Do not inhale hair on the working because of the special knife head design.
3). High quality crankshaft drive the blade moving.
4). Will not overheat with cooling device for continuous working.
5). Blade pressure adjustment with rotatable button.
6). Powerful and super quiet motor, Removable in-take filter.
7). Accessories: clean brush,manual,two screwdriver,spare carbon brushes.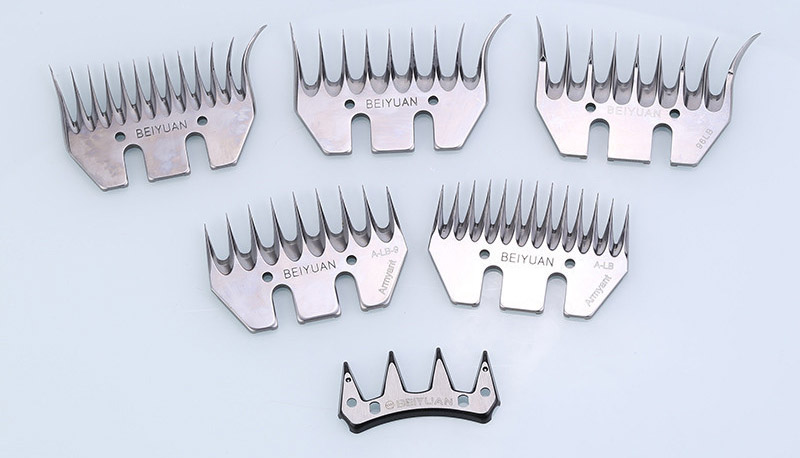 Electric sheep shearing clippers
Technical Parameters
Item name
Electric sheep shearing clippers
Cordless rechargeable sheep clipper
Model
YL 4109
Volatge
220 V/ 110 V
12V
Power
350W/ 690W
200W
Blade
Curved/ straight, 9/13 teeth
Curved/ straight, 9/13 teeth
Size
L 35 * W 8* H 6.5cm
L 35 * W 8* H 6.5cm
Weight
3.5kg
4kg
Motor speed
2400r/min
2500r/min

Please fill in your procurement needs and contact information