Position: Home > Product > SHEEP FARMING EQUIPMENT > Sheep managing equipment
Product Description
Plastic sheep slats floor for sale is made of high quality engineering polypropylene plastic,whole slat floor is moulded construction.
The plastic sheep floor has high strength, high toughness and good resistance to brittle fracture,non-slip surface treatment, Easy to sterilize.
Features of Plastic sheep slats floor for sale
1) Light weight: big hole:2.15kg Small hole:2.8kg
2) Good toughness, long service life, easy to clean .
3) Good chemical resistance:acids and alkalis have no effect on fecal leakage board.
4) Non-toxic , tasteless: not contain harmful substances.
5) Strength, stiffness, hardness : the affordability of monolithic is above 1T, it can withstand hammer beating.
6)Good insulation effect:It is suitable for lamb's range of activities in sheep sows, so that lamp is not easy to get sick.
7) Easy to use and install,reducing the workload of workers, saving installation costs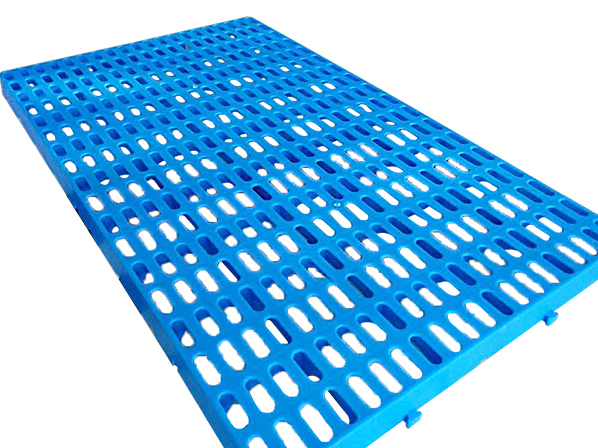 .
Plastic sheep slats floor for sale
Product Parameters
| | |
| --- | --- |
| Name | Plastic sheep slats floor for sale |
| material | pp |
| Color | blue,White,custom made |
| Advantage | Durable, easy to clean, eco-friendly, etc.Size |
| Size | 100*60cm |
| specification | big hole/Small hole |
| weight | 2.15kg/2.8kg |

Please fill in your procurement needs and contact information