Position: Home > Product > SHEEP FARMING EQUIPMENT > Sheep feeding watering equipment
Product Description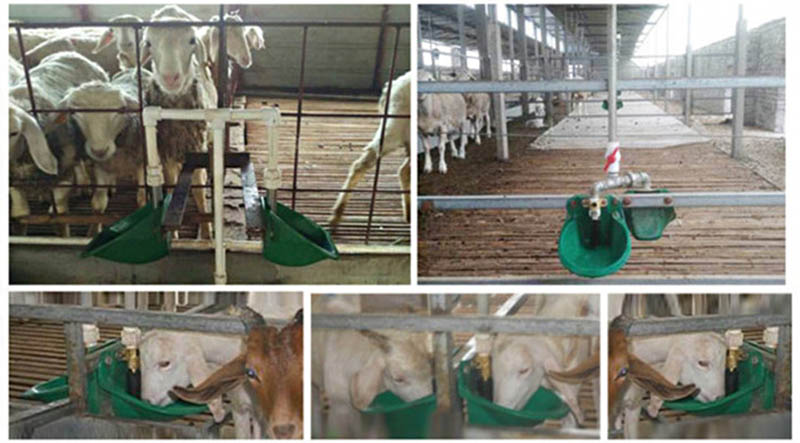 Sheep feed water though
The Sheep feed water though plays an important role in dairy farms, it is one of most important feeding water equipment which could replenish the supply of drinking water for animals. We produce ABS plastic bowl and cast iron water bowl which are suitable for different animals, like cows, cattles, sheep, goats, pigs, horses, bulls etc.

This type of Sheep feed water though need be attached to a fixed stanchion, when the animal use the nose to depress the presser plate, it could achieve in replenishing the supply of drinking water for them.This kind of animal drinking water device contains a bowl, one tongue, an adjustable spring, brass mouthpiece and fixed device.

Sheep feed water though Product features:
1. Tough and durable, quality assurance.
2. Touch switch, saving water.
3. Easy to install, connect to 1/2'' pipe.

Technical Parameters
| | | |
| --- | --- | --- |
| Model | YL 4119 | YL 4118 |
| Application | Sheep, goats | Sheep, goats |
| Size | 18.5 *20*15 cm | 18.5 *20*15 cm |
| Weight | 0.37kg | 0.52kg |
| Material | ABS bowl & copper valve | ABS bowl & plastic valve |
| Connect pipe | 1/2'' | 1/2'' |

Please fill in your procurement needs and contact information