Position: Home > Product > PIG FARMING EQUIPMENT > Veterinary instruments for pig
Product Description
1. The Pig tail castrating piler is used to castrate or cutting tail for pig, sheep ,cattle etc animal.
2. working method: use the elastrator castrator open the castrating rubber ring , put the castration ring on the tail, testicle etc parts, naturally fall off.
3. Pig tail castrating piler Feature: Painless, bloodless, no infection
4. High quality, multifunctional, easy to operate
Note: The castration ring is spare parts, so pls buy some rubber rings.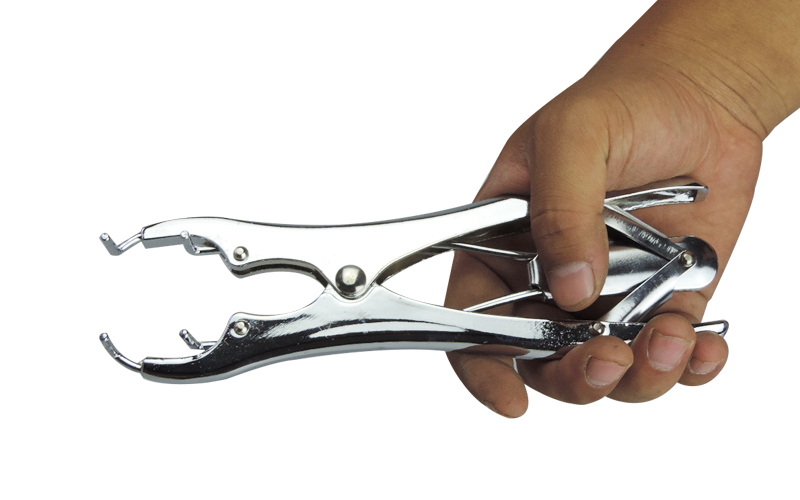 Pig tail castrating piler
Technical Parameters
| | |
| --- | --- |
| Name | Pig tail castrating piler |
| Model | YL4305 |
| spare part | castration ring |
| Material | Stainless steel |
| Application | Pig, sheep,cattle etc |
| MOQ | 100PCS |
| Function | castration, tail cutting |

Please fill in your procurement needs and contact information