Position: Home > Product > PIG FARMING EQUIPMENT > Veterinary instruments for pig
Product Description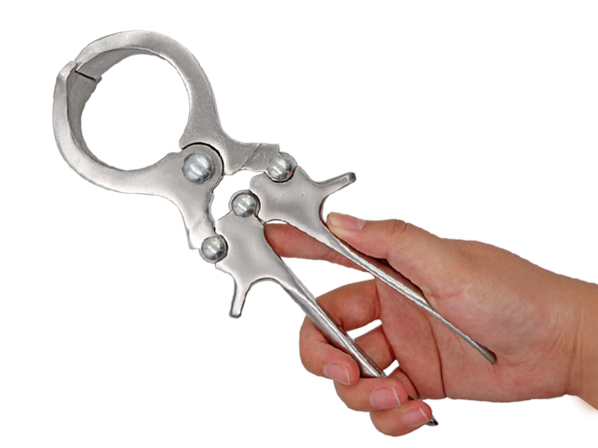 1. Pig castration pliers tool is a kind of veterinary surgical instruments, used for male livestock castration surgery.
2.The instrument by livestock across the scrotum hard pinch off animals spermatic cord surgery method to achieve, do not need on livestock scrotal incision, therefore calls "bloodless castration''.Is a kind of relatively advanced veterinary apparatus and instruments.
Poultry equipment pig castration pliers tool features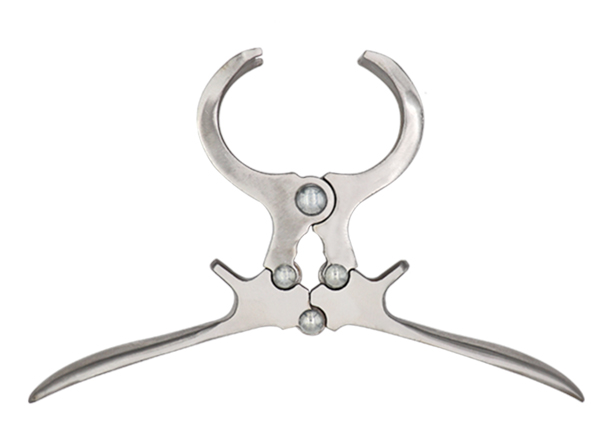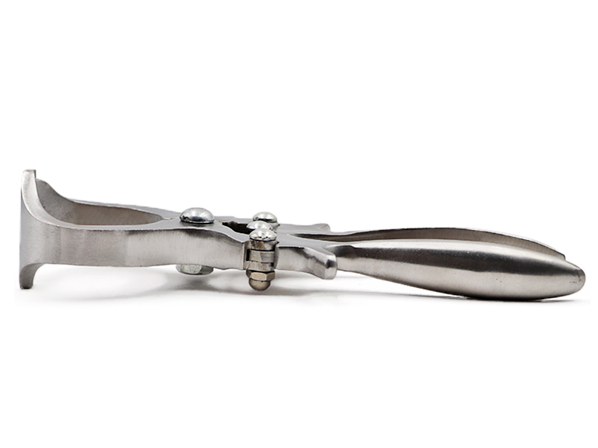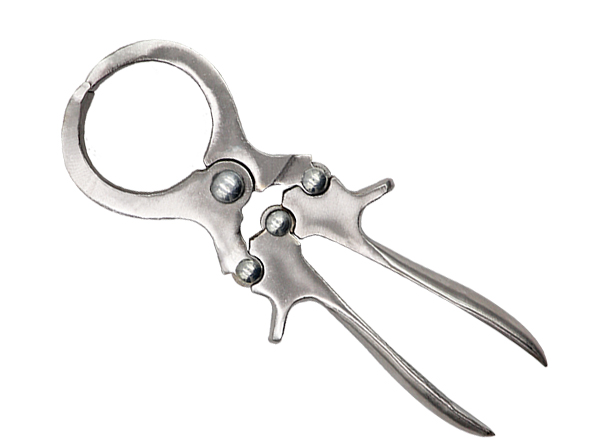 Pig castration pliers tool
1. The pig castration pliers tool won't directly destroy male pig testicles.
2. The spermatic cord, blood vessel and ligaments groups fully fall off by the large shear force of pliers edge through the scrotum.
3. The testicles of pig gradually wither without blood supply and necrosis
Pig castration pliers tool use method
Livestock care(that is ,reliable and stable livestock control),After local anesthesia,the surgeon squeezes his testicles to the bottom of the scrothurn.The varicosity pushed to the outside of the scrotum neck ,and with long-handled varicosity fixed clamp on the medial skin sperm to prevent varicosity sliding.And then the bloodless castration pliers clamp jaws open ,caught in the long handle varicosity fixed clamp fixed point above3-5cm pepartment.After determining that the spermatic cord has been clamped by the jaws,force close the handle ,clamp handle should be closed at least 1 minute,the release the jaws to ensure that varicosity has been broken.
Product Parameters
| | |
| --- | --- |
| Product name | Pig castration pliers tool |
| Function | used for male livestockcastration surgery |
| Application | ping |
| Useage | pig castrating plier |
| Material | stainless steel |
| Modle | xm009 |

Please fill in your procurement needs and contact information