Position: Home > Product > PIG FARMING EQUIPMENT > Sow farrowing crate
Product Description
Product advantages:
1. The use of carbon dioxide welding all-round welding, weld crack resistance. And then the overall hot and cold galvanized inside and outside, galvanized layer thickness of 80-120μm. Field anti-acid and alkali, corrosion resistance, long service life.
2. Field size can be adjusted for different types of pigs to provide a safe and comfortable living environment.
3. Humanized double-door design, easy to carry out artificial insemination.
4. Smooth appearance without burrs, will not scratch the pig body.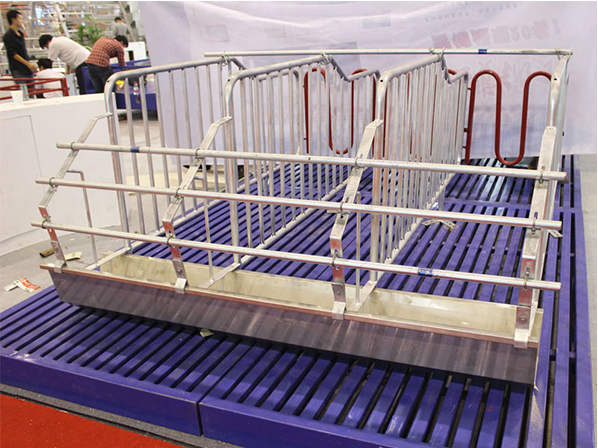 Sows positioning column
Product Parameters
| | |
| --- | --- |
| Name | sows positioning column |
| Size | 2.3 * 1.0 * 0.6m / 2.3 * 1.0 * 0.65m (L * W * H) |
| Material | steel pipe |
| Uses | pigs |
| Process | First,the use of carbon dioxide welding all-round welding, and then the overall hot-dip galvanized inside and outside |

Please fill in your procurement needs and contact information