Position: Home > Product > CHICKEN BIRDS FARMING EQUIPMENT > Chicken shed warming equipment
Product Description
1: the body with anti-melting, high temperature material, safe to use.
2: The warm wind when work, temperature uniformity, warm but not hot.
3: heat flow in the air ,Bactericidal action ,Promote animal blood circulation, to help digestion of the stomach
4: Three-block switch, you can choose the appropriate heat to adjust.more convenient
5: Three temperature.100W 200W 300W
6: The body has LED lighting, soft light, no glare, does not affect sleep.
7: green energy, explosion-proof and waterproof.
8: long life time up to 15,000 hours. Body blowing warm air, the temperature can reach 40-90 degrees Celsius.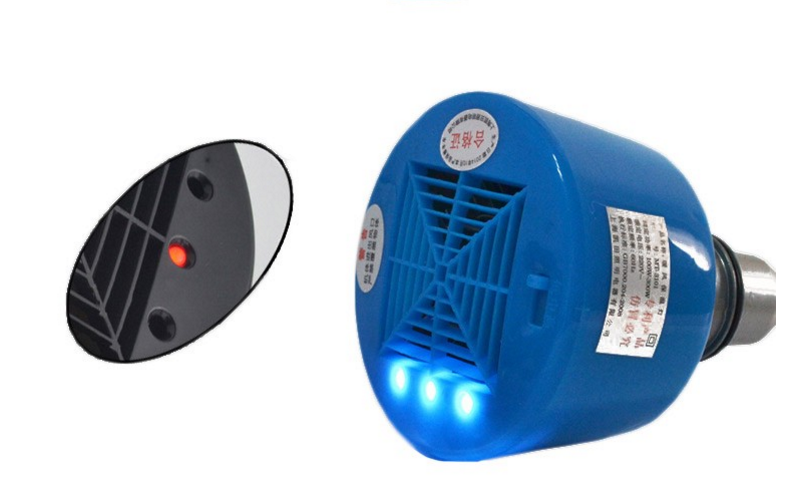 Name: poultry heat lamp
Power:100w 200w 300w
Voltage :220V 50HZ
Color:blue
Height:14cm
Diameter:13.3cm
Weight :0.28kg/pc
Application:Chicken ,Piglet ,And reptile
MOQ:36pcs
Product Parameters
| | |
| --- | --- |
| Name | New design energy saving chicken warm lamp poultry heat lamp |
| Color | Blue poultry heat lamp |
| Voltage | 220V 50~60HZ |
| Application | Chicken ,Piglet ,And reptile |
| Diameter | 13.3cm |
| Height | 14cm |

Please fill in your procurement needs and contact information