Position: Home > Product > CHICKEN BIRDS FARMING EQUIPMENT > Chicken feeder
Product Description
Best hanging chicken waterer feed pan is with V-shaped corrugated trays in the bottom, 14-column grid. It can store 800-1600 grams of feed, raise 40-50 chickens. Trays quantity can be easily adjusted as needed
1. V-shaped corrugated pan bottom can reduce stored feed quantity, keep chicken feed fresh, prevent chicks staying on trays long time for feeding or resting.
2. Bottom of the pan is hanging on the feeding tube, easy for removal.When it needs flushing, you donot have to remove the entire parts, convenient and healthy.
3. Rotating the upper and lower positioning could adjust the feeding quantity, convenient , accurate and fast.
4. Best hanging chicken waterer feed pan could be removed and set on the ground, as the baby chicken feeding tray.
5. Smooth inner sloping outer edge, preventing broiler craw from injury, keep broiler comfortable and safe to eat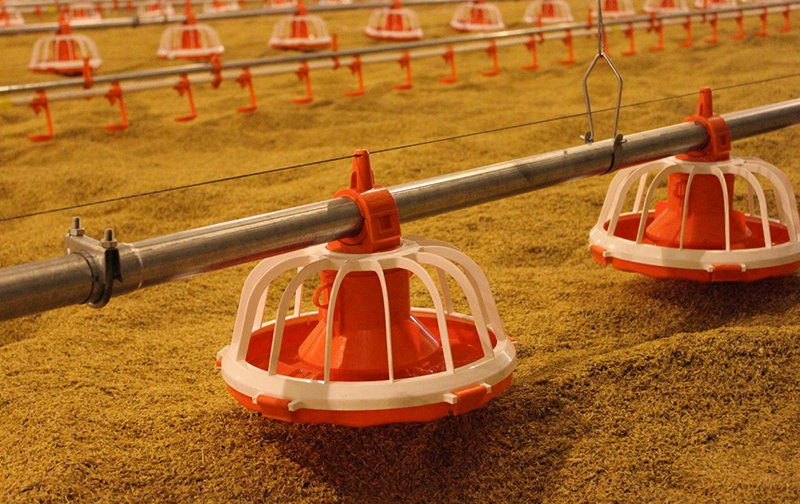 Best hanging chicken waterer feed pan
Product Parameters
| | |
| --- | --- |
| Name | Best hanging chicken waterer feed pan |
| Model | YL5107 |
| Size | 36*36 |
| Material | plastic |
| Grid number | 14 |
| Application | chicken, broiler, breeder etc |
| Capacity | 40-50 chickens |
| MOQ | 100pcs |

Please fill in your procurement needs and contact information