Position: Home > Product > CHICKEN BIRDS FARMING EQUIPMENT > Chicken cage
Product Description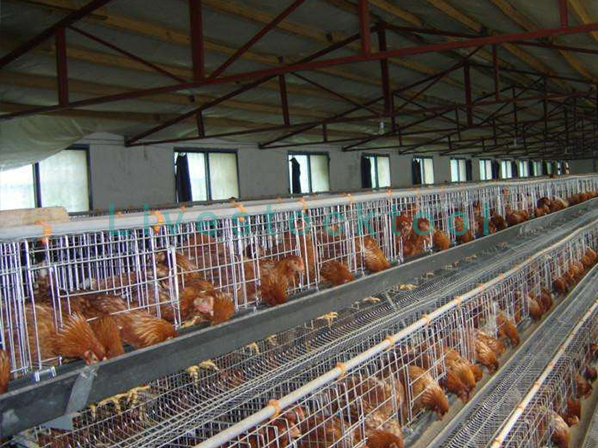 Broiler cage
The broiler cages are specially designed for broiler chicken cages. In order to overcome the chest inflammation caused by the hard bottom of cages, broiler cages are made of high-quality plastics. The chicks enter the cage until they are sent to the slaughterhouse, and they do not need to transfer cages. The trouble of catching chickens also avoids the possibility of adverse reactions.
The common broiler cages are cages with 3 or 4 layers of overlap. Their design and construction are basically the same as those of laying hens. The use of land for high-density farming is about 50% less than that of free-range farming. Centralized management saves energy and resources, reduces the incidence of poultry diseases, and unique cage design, effectively preventing the head from moving up and down and wasting feed during chicken feeding. According to the size of the venue can be adjusted, can be installed automatically drinking water system.
The advantages of a Broiler cage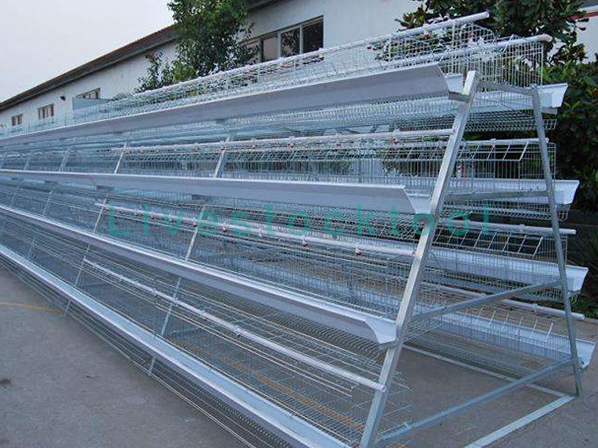 Broiler cage
1. Compared with traditional flat raising, the number of chickens per unit area can increase by 50%-100%.
2. The automatic water supply system can ensure the uniformity and adequacy of broiler drinking water and ensure good and healthy growth status of broilers.
3,Broiler cage can be equipped with a special indoor cooling system that can effectively reduce the indoor temperature, reduce the suffocation caused by high temperature and oxygen loss.
4, The device is easy to operate, and can save labor.
5. The use of automatic decontamination systems can effectively reduce the disease rate and mortality of broilers.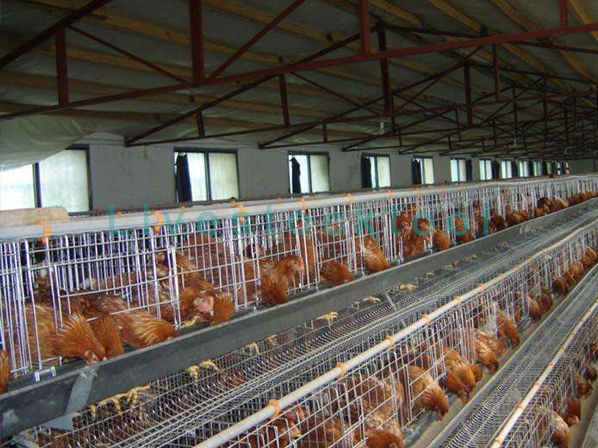 Broiler cage
6, Broiler cage can make it reduce the amount of exercise, accelerate growth and save feed. Improve feed conversion.

7. There are large-size aluminum-zinc sheet metal troughs and PVC troughs for customers to choose, and the extended design of the edges can effectively reduce the feed waste.

8, Broiler cages are easy to observe, group, and select scouring, convenient management.

9. Both cage nets and cages have hot dip galvanizing and cold galvanizing for customers to choose. Both materials can ensure the service life of the equipment.
Product Parameters
| | |
| --- | --- |
| Name | Broiler cage |
| Type | A |
| Material | Q235 national bridge steel |
| Capacity | 90 chickens,120 chickens,160 chickens and according to cutomer requirment |
| Application | Broiler cage and layer cage |

Please fill in your procurement needs and contact information