Position: Home > Product > CATTLE FARMING EQUIPMENT > Veterinary instruments for cattle
Product Description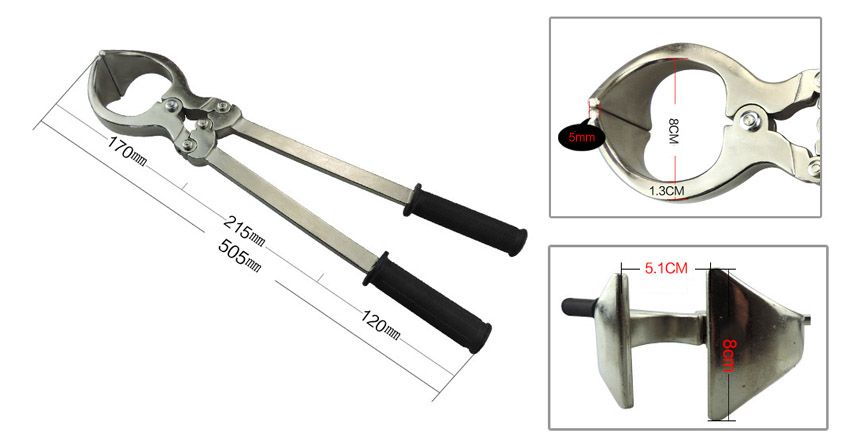 Cattle burdizzo castrator veterinary instruments
1. Cattle burdizzo castrator veterinary instrumentsis used for cattle, sheep, horse, donkey Ox, sheep castrated surgery, no blood castration. emascultor is a kind of veterinary surgical instruments, used for male livestock castration (also called castration) surgery.
2. The reimers emasculator won't directly destroy cow testicles.
3. The spermatic cord, blood vessel and ligaments groups fully fall off by the large shear force of pliers edge through the scrotum.
4. The testicles of bull gradually wither without blood supply and necrosis.
Technical Parameters
| | |
| --- | --- |
| Name | Cattle burdizzo castrator veterinary instruments |
| Model | YL 4303 |
| Size | L 505mm *W 106mm |
| Material | Stainless steel and plastic handle |
| Usage | Used for animal no blood castration |
| Weight | 2.8kg |
| Max open size | 51mm |
| MOQ | 20pcs |

Please fill in your procurement needs and contact information