Position: Home > Product > CATTLE FARMING EQUIPMENT > Cattle managing equipment
Product Description
Calf weaning nose rings

Calf weaning nose rings mainly used in the calf with weaning, put this product on the nose), when the mavs will eat milk, nose sore point will become the cow, the cow won't let the calf to eat milk.
Calf weaning nose rings Features:

1. Bull nose ring is with medical grade nylon raw materials so cattle wonot be infected.
2. Light material, tensile test is around 450kg, not easy to break, less damage to animals.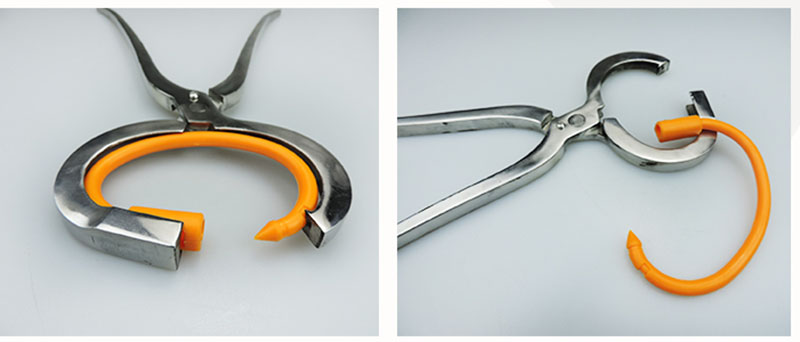 Technical Parameters
| | |
| --- | --- |
| Name | Calf weaning nose rings |
| Model | YL 4563 |
| Application | Used for managing livestocks |
| Material | Nylon |
| Size | Diameter 8.5cm |
| Weight | 14g |
| MOQ | 1000pcs |

Please fill in your procurement needs and contact information