Position: Home > Product > CATTLE FARMING EQUIPMENT > Cattle feeding watering equipment

Product Description
Plastic calf feeding bucket is designed with a rubber nipple sucking bionic cows feeding method, more in line with the physiological requirements of newborn calves, give calves comfortable and natural mother-like feel. During use, the product can give calf milk drinking a moderate speed, intermittent supply milk to effectively prevent and avoid diarrhea, abnormal fermentation, indigestion, pneumonia and other unfavorable factors;
Plastic calf feeding bucket Feature
A. Easy for calf to suck pacifier, let the milk slowly out, resulting in a lot of saliva, easy to digest.
B. Pacifier made of special natural non-toxic rubber, very similar with the cow nipples, Health, non-toxic, can be safe to use.
C. calf sucking saliva produced by digestive enzymes and natural antibiotics, with calf diarrhea function.
D. milk slowly sucking out to prevent the Mavericks eat too much milk when the suffocation, as well as to prevent the inflow of milk into the first stomach. Not the fourth stomach, into the first stomach will make calves produce diarrhea.
E. equipped with automatic closure device, the calf suck that milk, calves leave do not suck that milk.
F. Milk pacifier is easy to clean, disinfect.
Note:Oneplastic calf feeding bucket can be equipped with 3-5 teats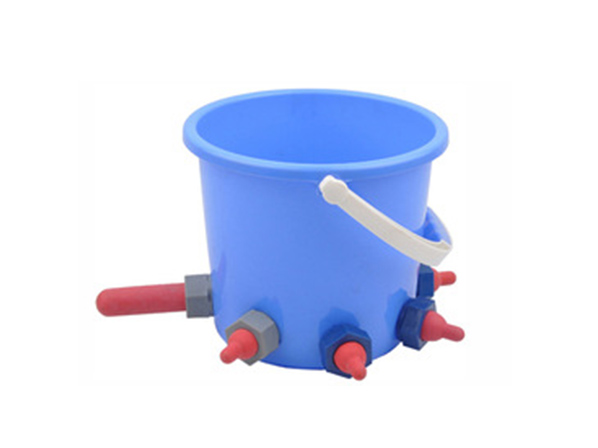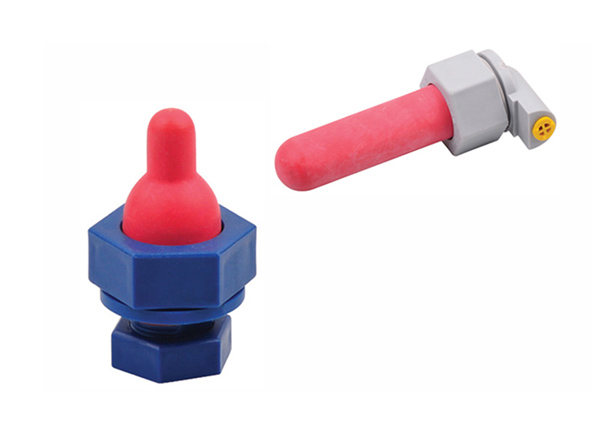 Plastic calf feeding bucket
A. After feeding the milk, rinse with water pipes and then scrub the inside.
B. with a round brush to brush the nipple to the horizontal, so that the horizontal bending later wash the milk residue in the milk, and then drained Bucket of water.
C. Need to use hot water alkaline cleaning agent to clean each week.
D. When the calves are kept in the group for three months (or after weaning), when you replace a group of small calves, Must be put on a number of new pacifiers.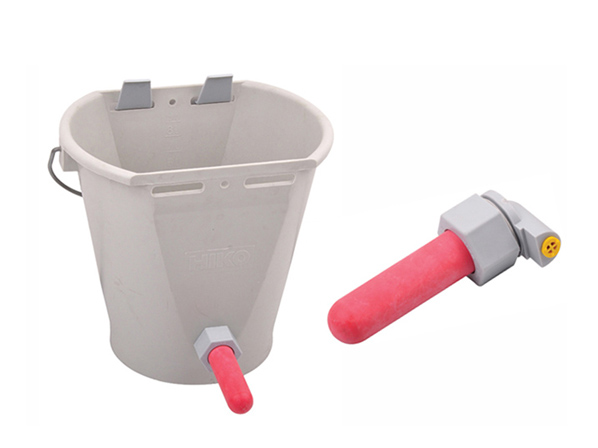 Product Parameters
| | |
| --- | --- |
| Name | plastic calf feeding bucket |
| Material | pp |
| Height | 280mm |
| Upper Mouth | 290x240 |
| Bottom | 190mm |
| Capacity | 8L |
| Color | green, grey etc |

Please fill in your procurement needs and contact information