Position: Home > Product > CATTLE FARMING EQUIPMENT > Cattle feeding watering equipment
Product Description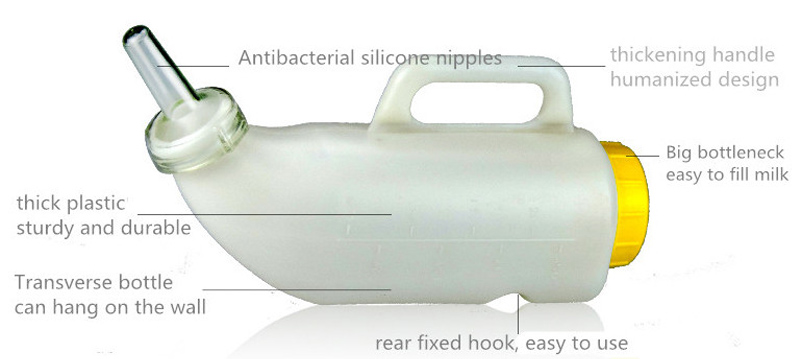 1. Calf milk feeders high quality, thick plastic, antibacterial silicone nipple,sturdy and durable.
2. Thickening handle, humanized design.
3. Big bottleneck,convenient to fill milk.
4. Rear fixed hook, easy to use.
5. Horizontal type bottle, can hang on the wall.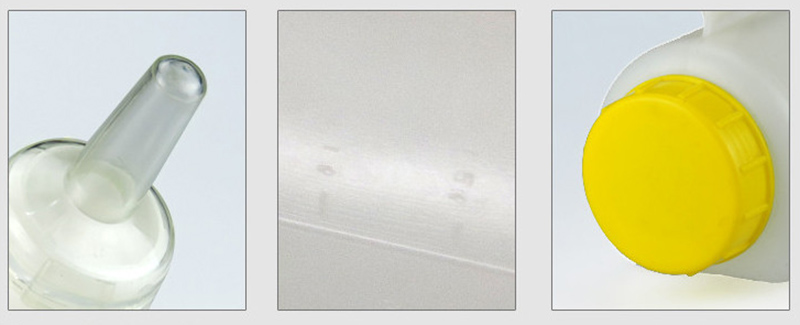 Product Parameter
Name
calf milk feeders
Model
FP4545
FP4541
Suitable
Cattle, calf, etc
Cattle, calf, etc
Material
Plastic, silicone pacifiers
Plastic, silicone pacifiers
Size
35*12*12cm
35*12*12cm
Weight
366g
276.5g
Capacity
2.0L max 2.5L
2.0L max 2.5L
Package
40pcs/carton
40pcs/carton
Note: the nipple is the spare parts, could be supplied separately.

Please fill in your procurement needs and contact information