Excellent Case
Chinese Leading Livestock equipment manufacture
The Guangzhou original chicken farm

Time: 2017-08-21

Views:
Cooperation projects
Phase I: chicken equipment, chicken automatic drinking water system
Phase II: Automatic feeding system of chicken farm
Phase III: Chicken House Environmental Control System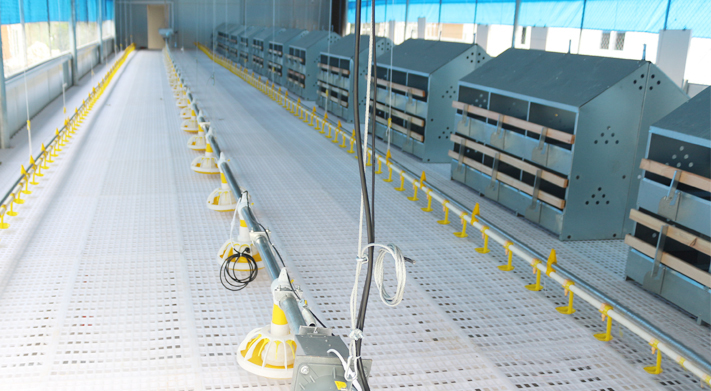 Project Introduction
The Guangzhou original chicken farm with brooding, breeding sheds, chicken shed, incubation room, Production supporting housing and other multi-element animal husbandry project, under the Guangzhou Institute of Animal Husbandry, government enterprises. There are 14 buildings, 300 square meters each, the project time is 20 days, each containing two Chicken equipment automatic feed line (chicken farm automatic feeding system), four chicken equipment automation waterline.
Service Content
FirePeig fully automated chicken equipment system engineering:
1.Chicken equipment chicken automatic drinking water system design, installation, commissioning.
2. Automatic feeding system design, installation and commissioning.
3. chicken House environmental control system design, installation, commissioning.

client feedback
FirePeig Construction workers Room and board are in the chicken coop. In a short period of 20 days, Completed the environmental control automation, drinking water automation, feeding automation equipment installation of chicken coop chicken equipment!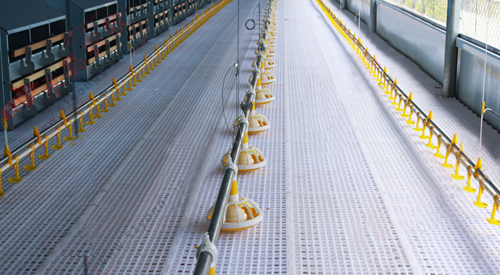 Post tracking feedback
Recently call The Guangzhou original chicken farm the use of chicken equipment. The chicken farm staff feedback, automatic ventilation, automatic heating and cooling, automatic drinking water, automatic feeding system after installation, just a person in the control room, chicken process all completed, greatly improving the efficiency of farming and saving labor costs .
keywords:Chicken feeding equipment chicken drinking fountains chicken waterline
If any help, kindly feel free to contact us