Position: Home > Product > PIG FARMING EQUIPMENT > Sow farrowing crate
Farrowing pigs crates, also known as a sow stall, is a metal enclosure in which a farmed sow used for breeding may be kept during pregnancy and after parturition in order to keep her piglets safe in a small space setting.
Farrowing pigs crates is used for sows during pregnancy. It reduces the abortion rate by reasonable restriction of moving space and also makes it easy and efficient for feeding.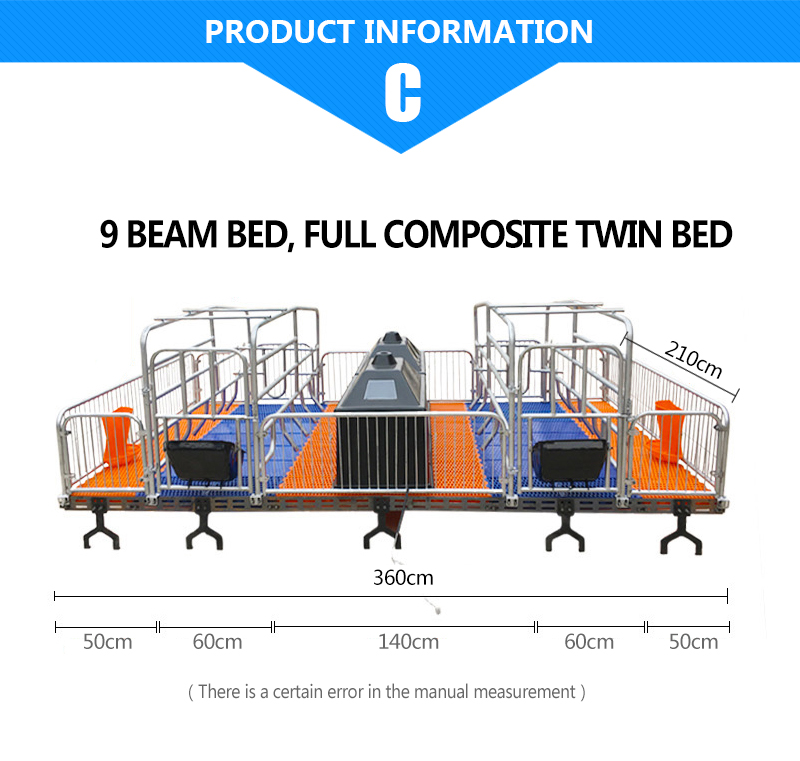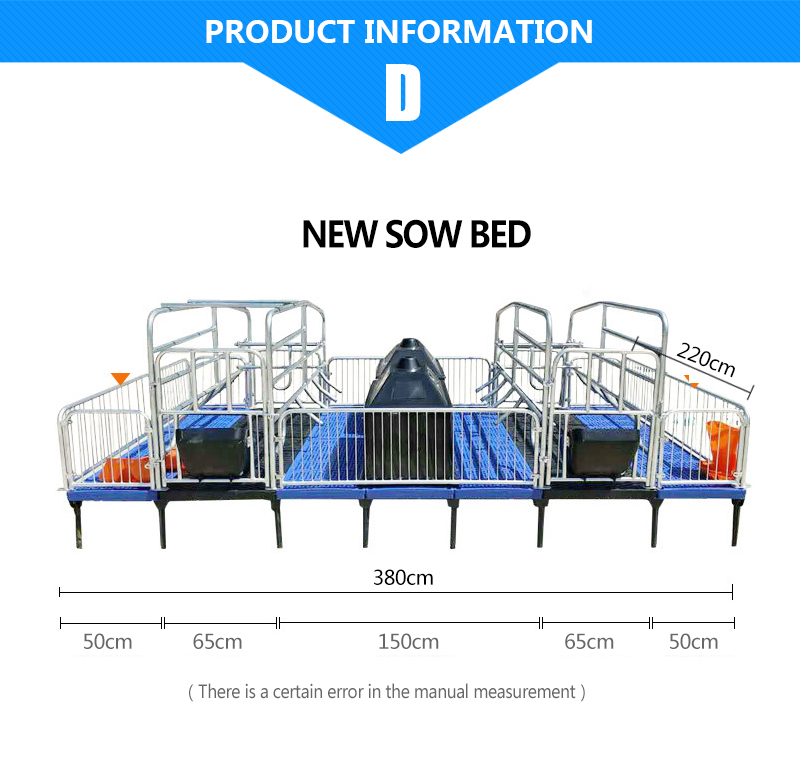 Farrowing pigs crates detail show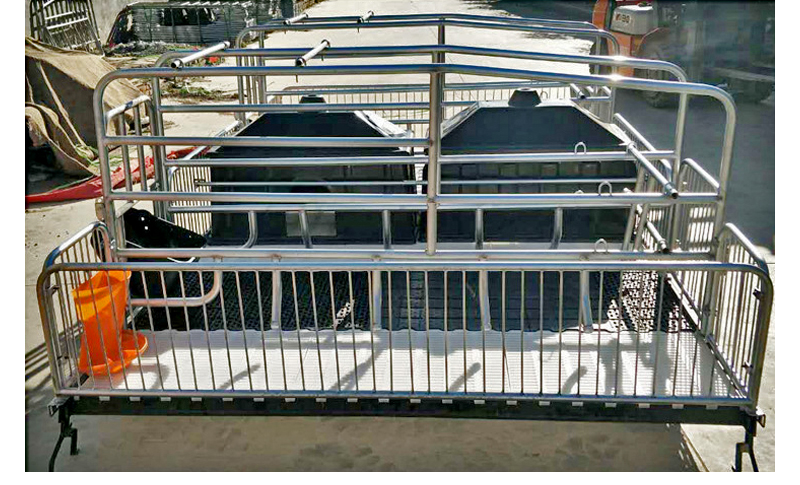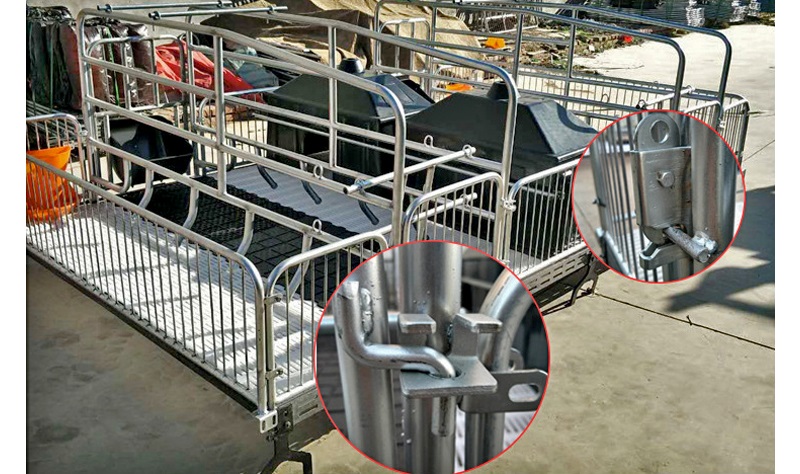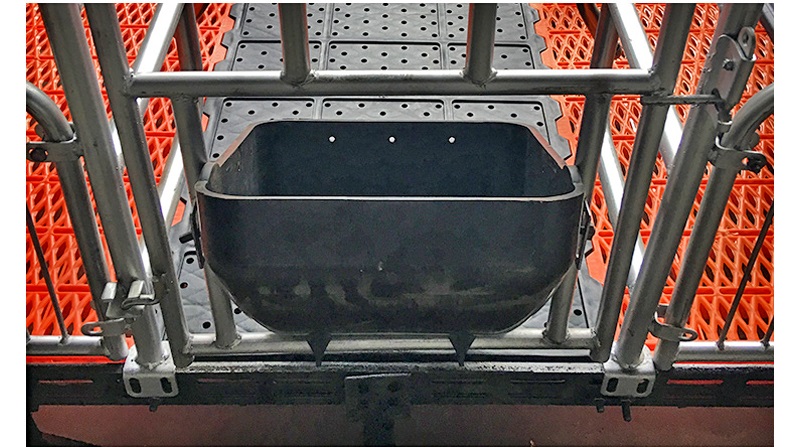 Farrowing pigs crates
Farrowing pigs crates feature
1. A clean and sanitary delivery environment will enable the sows to recover quickly after birth and give fuller play to their potential.
2. Facilitate the management of sows and piglets;
3. Can provide good hygienic conditions, can prevent the accumulation of living things and the reproduction of bacteria, reduce the disease of piglets;
4. To provide a healthy, comfortable environment and safe activity space for newborn piglets;
5. Reduce farmers' energy and economic input and increase economic income;
6. Improve the survival rate of piglets;
7. The PVC fence provides a closed environment for piglets to avoid the influence of wind flow and low temperature on piglets and is suitable for autumn and winter seasons.
8. The round steel bar is dry and airy, Farrowing pigs crates suitable for summer hot seasons, avoiding diseases and infections caused by high temperature and humidity;
9. In the middle is a piglet incubator, with optional heat lamps, to ensure the health of piglets in the cold winter;
Product Parameters
Product Name
9 beam new type Farrowing pigs crates



Model

C1
C2
C3
D1
D2
D3
Thickness
1.8
2.0
2.5
1.8
2.0
2.5
Length(m)
2.2x3.8
2.2x3.8
2.2x3.8
2.2x3.8
2.2x3.8
2.2x3.8

Please fill in your procurement needs and contact information