Position: Home > Product > CHICKEN BIRDS FARMING EQUIPMENT > Chicken cage
Product Description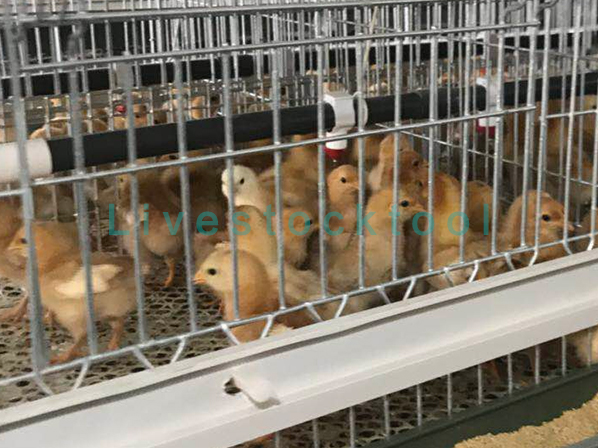 Chick cage
The chick cage is a well-designed and durable example of success. Each group of cages has a frame of 105 CM, forming a prominent tight structure. Each cage has a front grill that can be adjusted from the head to allow chicks to feed freely during brooding. There is also a front door that can be opened inward for easy access. Bottom net is special processing and manufacturing, durable. The drinking fountains in the cage can be adjusted in height simultaneously.
The chick cage is a kind of cage that is specially used for keeping the kind of chicks and transferred to the chicken house from the 1st day. The comfort is high, the operation is simple and the durability is long.
Each unit can feed 18-21 chickens with a smooth surface and a consistent trough, which is also the trend of the most advanced technology. The sliding door can be semi-open and fully open, which is conducive to transfer out of any stage of brooding, dipping hot dip galvanized material to ensure a longer service life and easy operation and environmental hygiene.
The chick cage is almost at the bottom when approaching the chute. Then, with the handles at each head end, the crossbar slowly rises. Finally, when the brooding grows, the brooder will be transported by the bar and the brood will be shipped late. The feed. Close to the chute from the first day of brooding (adjust the front column from the front of each row)
This way, it is easier to eat the feed so as not to waste. Automated hopper loading is automated and eliminates manual customer intervention.
Chick cage advantages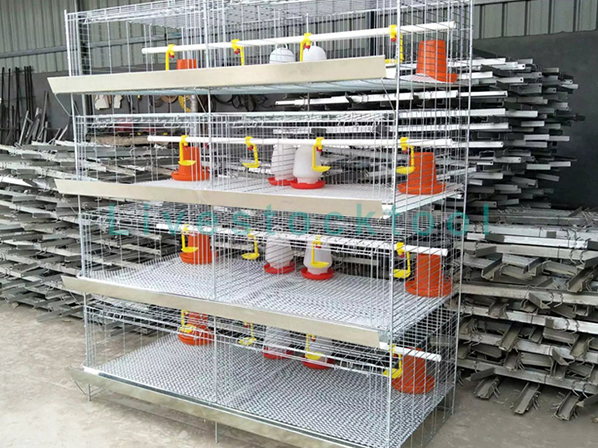 1.Chick cage are also called stacked brooding cages;
2. Q235 material production, elasticity, not easy to bend; moderate carbon content, good overall performance, strength, plasticity and welding performance better match;
3, Chick cage easy to assemble, easy to raise, easy to manage, save space, effectively prevent infectious diseases, improve chicken survival rate.
4. Chick cage net mesh combination, hot dip galvanized production, stent for cold plate roll forming galvanized production.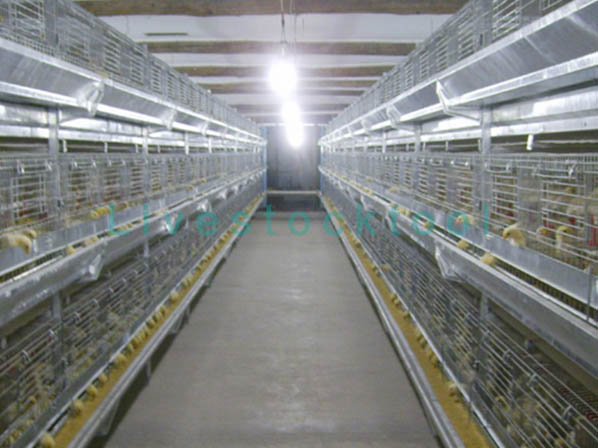 Chick cage
5. Chick cage mesh smooth, to prevent chickens infected foot infection. Enclosure and bottom net encryption can effectively prevent fatigue syndrome and fatigue syndrome in laying hens. Galvanized mesh to increase service life. The unique door reinforcement design increases the space for the cage to facilitate the various operations of the chicken. High-density farming to save land, help prevention and reduce the incidence of poultry diseases.
6. The scientific design of food trough, chickens easy to eat, corrosion resistance, easy installation.
7. Chick cage investment province, adopting stacking culture equipment under the same farming scale, high breeding density, saving land, and high degree of intensification.
Product Parameters
| | |
| --- | --- |
| Name | Chick cage |
| Type | H |
| Material | Q235 national bridge steel |
| Uses | Chick cage |
| Capacity | 240 chickens/cage |

Please fill in your procurement needs and contact information