Position: Home > Product > CHICKEN BIRDS FARMING EQUIPMENT > Chicken cage
Product Description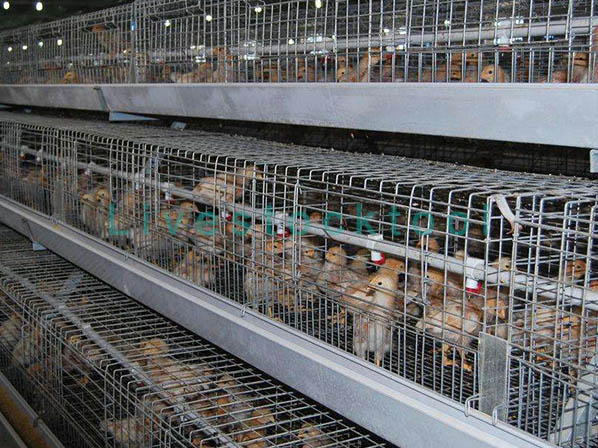 Broiler cage
Laminated Broiler cage equipment cage network using high-strength Q235A high-quality steel wire welding, the surface of the domestic first-class hot-dip galvanizing technology, enhance the wear resistance and corrosion resistance of the equipment, and extend the life of the cage net.
Broiler cage can realize automatic broiler broilers. After broilers grow to a certain stage, plastic platters can be pulled out and chickens can be placed on filthy belts. Rotating the pelvic belts can bring chickens to one end of the hen house. Conveyor belts can transport chickens. Go outside the hen house.
Broiler cage equipment includes automatic feeding system, automatic water supply system and automatic cleaning system, leading the domestic industry standards, can achieve automation and specialization of broiler cages and improve the efficiency of broiler breeding.

Broiler cage advantages: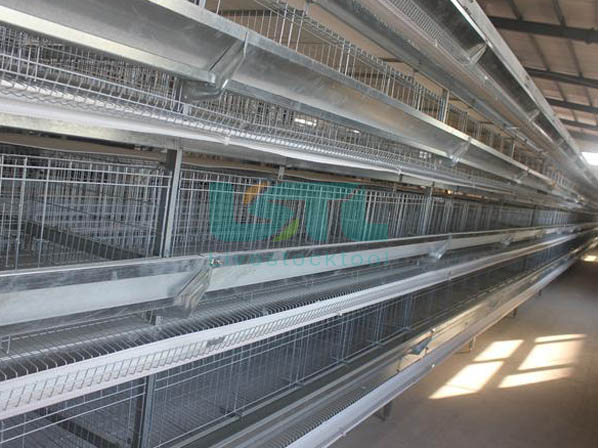 Broiler cage
1. An increase in the number of broiler chickens can be achieved, which can be increased by 50% to 100% compared to flat raising;
2. Complete separation of feces and broiler's body can be achieved, a clean chicken body can be maintained, morbidity and mortality of broilers can be reduced, and the growth environment of broilers can be improved;
3.Broiler cage reducing the broiler's activity space, energy consumption and feed waste, accelerated growth;
4. Broiler cage is convenient for grouping, merging and observation of broilers;
5. Broiler cage is ensured that all chickens have sufficient places to drink and feed, while ensuring the uniformity of water supply and feeding;
6. A good supply of water and food can ensure the healthy growth of chickens;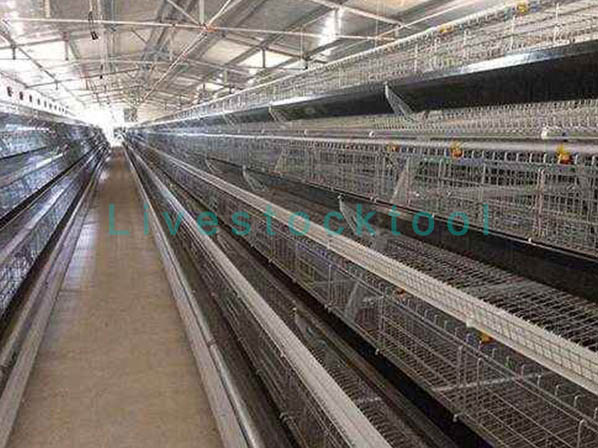 Broiler cage
7. Broiler cage is relatively simple to operate, touch-screen dashboard, to achieve efficient operation;
8. Aluminium-zinc steel plate trough, strong, wear-resistant, long service life, with the use of hot-dip galvanized or cold galvanized profile cage, to ensure the overall framework of safety, sturdiness, corrosion resistance, long-term use is not deformed.
9. The design of the trough facilitates cleaning, reduces the feed pollution rate, and improves the effective conversion rate of the feed.
Product Parameters
| | |
| --- | --- |
| Name | Broiler cage |
| Type | H |
| Material | Q235 national bridge steel |
| Uses | Chick cage and broiler cage |
| Capacity | 240 chickens/cage |

Please fill in your procurement needs and contact information